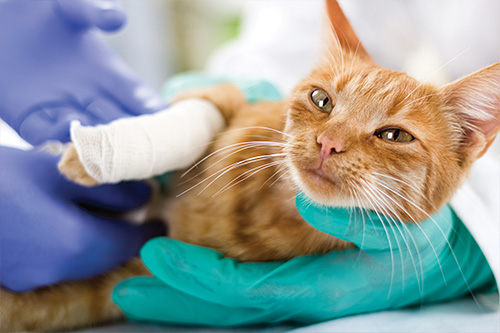 OUR HOSPITAL PROVIDES SAFE VETERINARY SURGERY FOR YOUR PET
At Summerlyn Pet Hospital, we provide veterinary surgery for your pet that focuses on compassionate care and takes your pet's pain needs into consideration. We regularly perform a wide range of surgical services such as:
Spay
Neuter
De-claws in cats
Abscess and soft tissue repair
Abdominal procedures
Dentistry
Lump removal
Orthepedic Surgery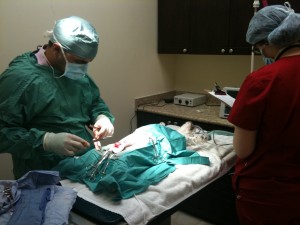 To know the health status of your pet, we offer pre-anesthetic blood testing prior to administering an anesthetic. This blood test helps assess the kidney and liver function, red blood cells, blood protein and gluscose in the animal. We have an onsite Laboratory which provides us with these results in minutes. IV fluid therapy is given to patients during surgery since it helps maintain regular blood pressure and allows for safer anaesthesia. We provide pain control management prior to, during and after all surgical procedures to ensure the optimum comfort for your pet.
All pets in for surgery are fully monitored and under continuous care by experienced veterinary technicians or veterinarians.