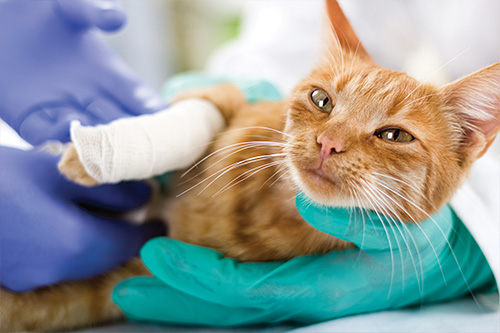 If your pet is experiencing difficulty walking or getting up it might be related to joint problems, arthritis or it could be a fracture. It is crucial to have it examined by an experienced veterinarian. Based on the radiographs we might recommend non-invasive medical management, or orthopedic surgery to make your pet more comfortable and restore their mobility. Dr. Mann has a special interest, training and extensive experience in small animal orthopedics. We are pleased to offer many orthopedic services and procedures at our hospital.
Fracture Repair
Cranial Cruciate Ligament (CCL) repair
Tibial Plateau Leveling Osteotomy (TPLO)
Lateral imbrication
Patellar luxation
Femoral Head Osteotomy
Amputation
These surgeries are helpful in treating injuries, stabilizing joints, and giving our patients a greater range of motion and a happier, more active lifestyle overall.